I have moved my subs some to get rid of an anoying dip in frequency response and then found myself in bit of a problem. Between midbass and tweeters it was possible to acchive opposite polarity in the transition area and to align to a steady state. Here you can see the sub / midbass position.
Perfect opposite polarity in the transition area and steady state totaly of.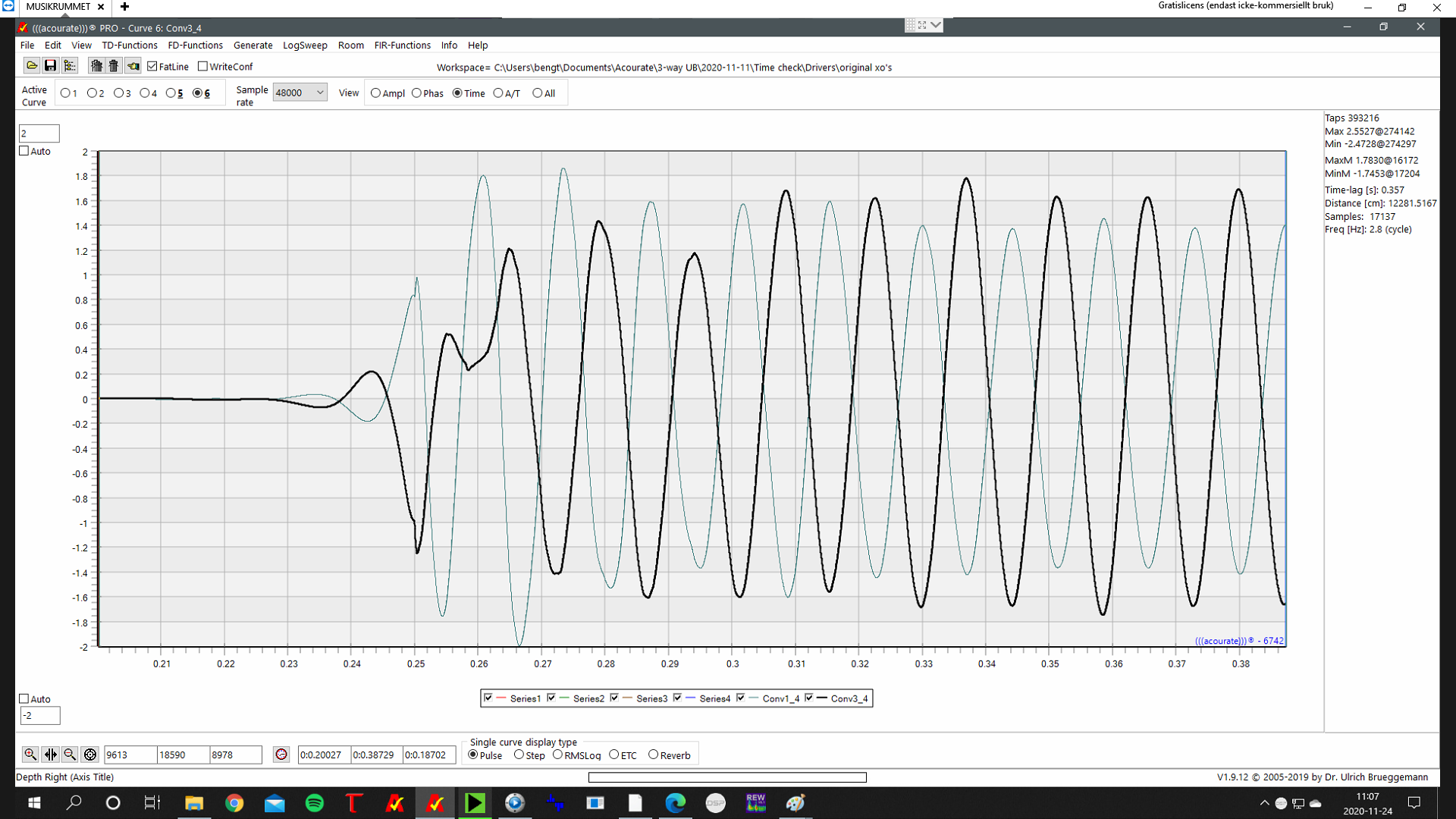 Polarity changed for the sub. Nothing else done.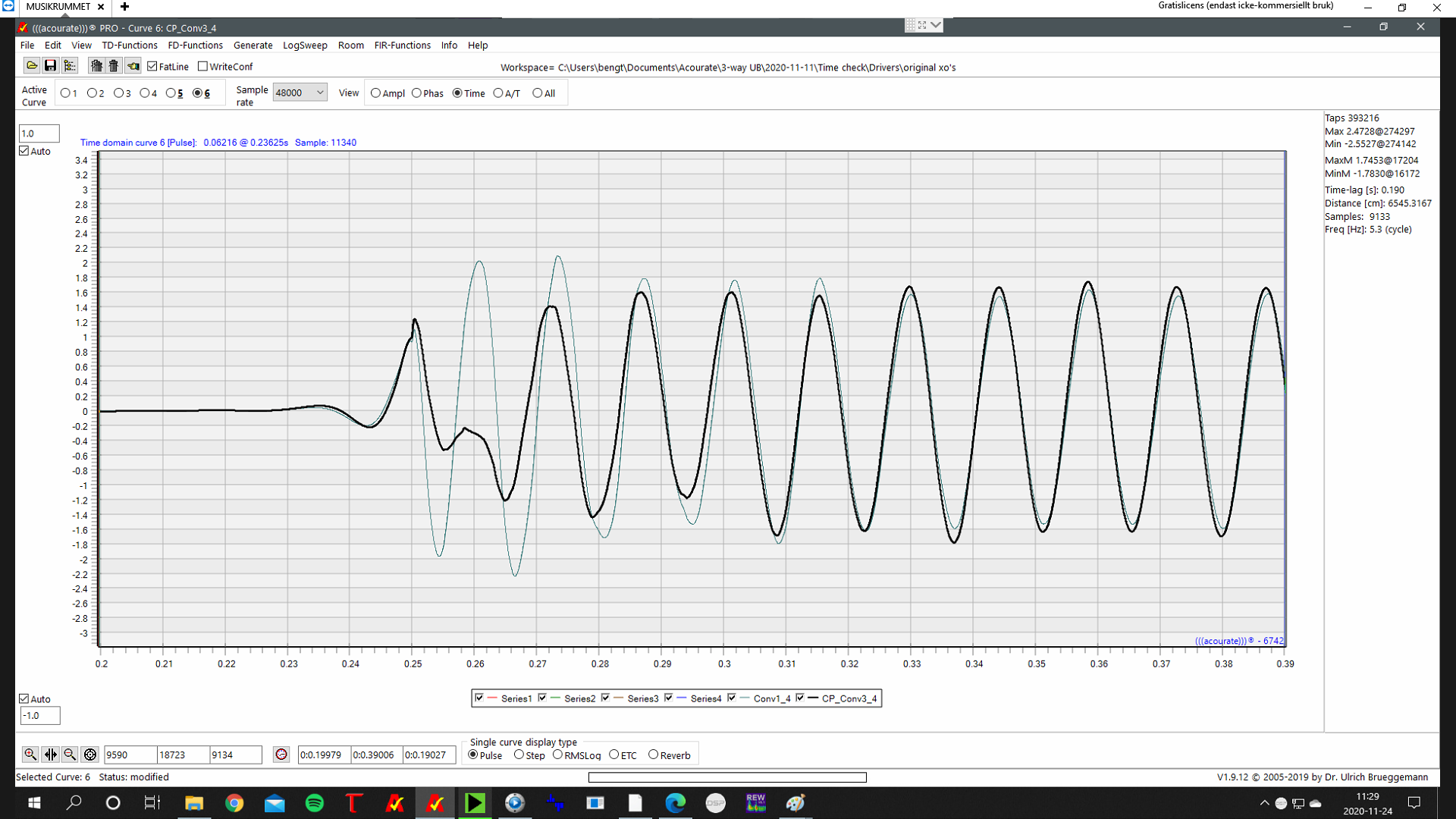 This is what I'm using now. No change in polarity but rotation by -334 samples for the sub.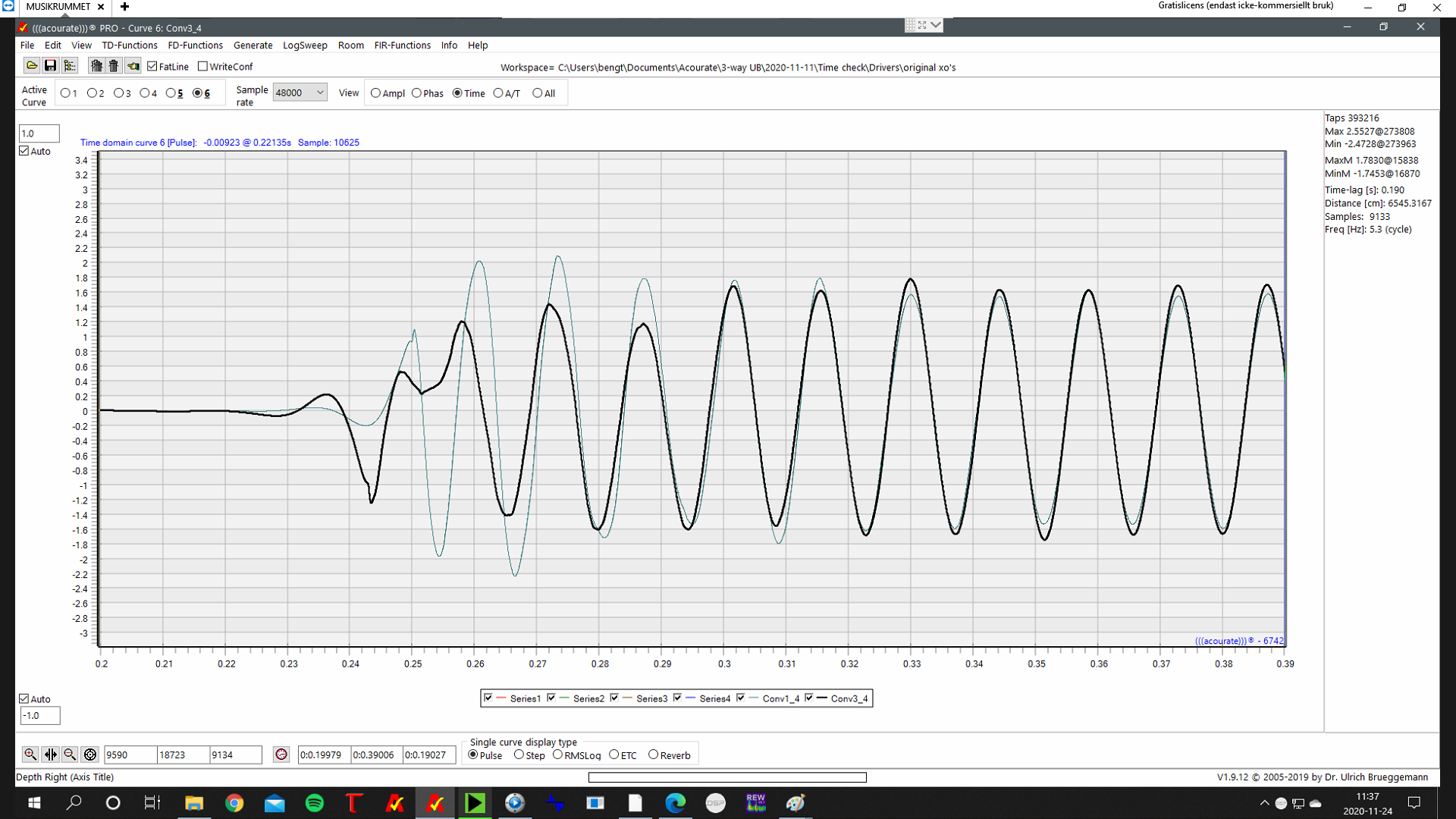 Maybe I would be better of with another placement of the subs in the room. To acchive both the transition
area and steady state at the same time seems hard to do as they are placed now.
And at last, is there a ranking order that would say that either of the two aspects are more important over the other ?