I'm thinking that it would be a good idea to create the subsonic filter in the "generate XO" instead of doing it in the
filter creation process after the time alignment is already done.
The two different XO's. The one with the subfilter is basically a 4-way filter resaved as a 3-way filter (XO4L+R deleted).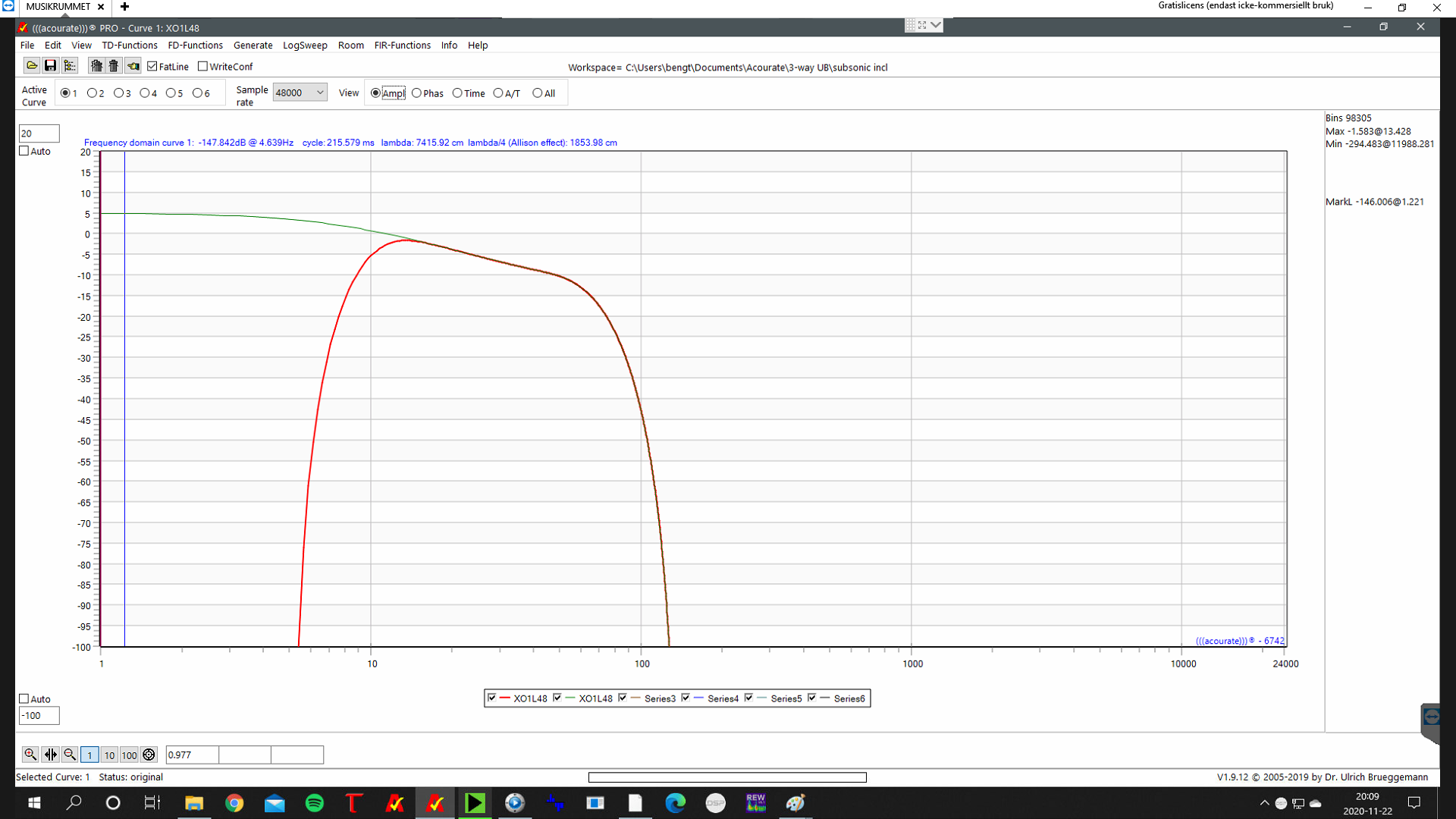 The peak amplitude time difference between the two xo's is ~140 samples.